Steps To Take During a Power Outage
February 6, 2014

Categories: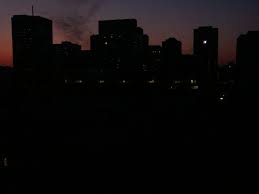 One of the most common casualties of winter storms and ice are widespread power outages such as those recently experienced in North Eastern part of the U.S.  Here are some steps you can take if you find yourself "in the dark":
Call your utility company. Don't anticipate that neighbors and others in your area have already placed the call. Additionally, your utility company can provide you with the latest information on how long it will take for power to be restored.
With the exception of the refrigerator and freezer, turn off any light switches and other electrical appliances that may have been on. "Surges" may occur once the power is restored which can cause damage to these items.
Keep your refrigerator and freezer doors closed. Doing so can keep the food inside cold for a couple of hours. In the event of longer outages, items can be placed in coolers with ice. If you are unsure about the safety of a food item, it's best to simply throw it out.
Once power is restored, wait at least 15-20 minutes before turning on appliances, particularly larger ones such as dryers and dishwashers that tend to draw a large amount of energy from the grid.
If using a generator, be sure to keep it outside the home or garage. Avoid running it near open windows or other areas when the carbon monoxide from the generator can travel into the home.
For more information, go to the Pennsylvania Public Utility Commission's website at http://www.puc.state.pa.us.