Holiday Engagement? Be Sure to Protect Your Upcoming Big Day
January 22, 2014

Categories: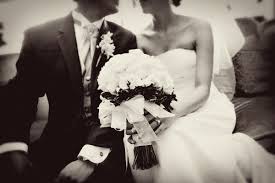 December engagements lead to January arrangements! With the flood of holiday proposals, January has become the ultimate wedding planning month! But while planning the big day, don't forget to protect the large investment those plans can entail. An increasing number of future newlyweds are opting to insure their special day. Companies such as Travelers offer a Wedding Protector Plan®, which can help with those unexpected situations such as:
Cancellation or postponement due to catastrophic weather
Special attire mishaps
Photography issues
Vendor failure
Sudden illness/death
There is also an option to buy liability insurance, which includes the ability to add onsite liquor liability coverage. Rates for wedding coverage are surprisingly affordable, with some starting as low as $160. Talk to your insurance agent about available rates and coverage!