Renters Insurance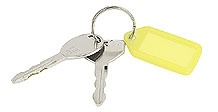 Even though you don't own your own home you have personal property that can be lost to fires, burglaries and even lawsuits.
While most homeowners are insured for these risks, many renters are not. No one requires renters to buy insurance to protect their personal property, so many do not.
These are some of the types of losses for which your personal property is covered:
Theft
Vandalism
Smoke, if sudden and accidental
Sudden and accidental discharge of water or steam from plumbing, heating, or air-conditioning system, or household appliance
Fire or lightning
Windstorm or hail
Loss of use
If you rent a home or a mobile home, you need special protection. Our plans can cover you from almost any kind of hazard. You can be protected against damage to the home or adjacent structures and your contents as well.
Save Money NOW with Your Agent at Huntingdon Insurance 
Contact the friendly professionals at Huntingdon Insurance today and find out how much money you could be saving right now on renters insurance.  

Call (215) 942-0616 for a FREE No Obligation Quote or contact us via email at quotes@huntingdonins.com or use the convenient web form below for a FREE quote or to answer any questions you may have.