Motorhome Insurance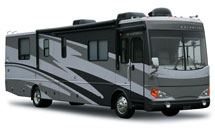 Whether your RV is a Class A, Class C, Fifth Wheel, Travel Trailer or Camper Shell — we are dedicated to providing you the right motor home insurance quote at the right price.
Many people are unaware that an auto policy is not designed to insure the special needs of an RV owner.
Coverages to consider when purchasing RV Insurance:
Personal Property Coverage
Attached Accessories
Towing
Guaranteed Loss Replacement
Full Timers Coverage
Agreed Value Coverage
Vacation Liability Coverage
Emergency Expense Coverage
Purchase Price Protection
Save Money NOW with Your Agent at Huntingdon Insurance 
Contact the friendly professionals at Huntingdon Insurance today and find out how much money you could be saving right now on motorhome insurance.  

Call (215) 942-0616 for a FREE No Obligation Quote or contact us via email at quotes@huntingdonins.com or use the convenient web form below for a FREE quote or to answer any questions you may have.