Take Time to Review Your Insurance Annually
August 30, 2013

Categories: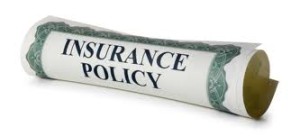 So the warm, lazy days of summer are winding down and the kids are headed back to school — it's the perfect time to review both your home insurance and car insurance policies to be sure you have the coverage you need and/or that you are not paying for anything you don't need. Particularly if you have teens that are starting to drive, or you have children that are attending college away from home, you will want to consider some of the following tips for your insurance policy(ies):
Car Insurance
Although insuring a teen and/or college-age student can be costly, you can save on car insurance in a number of ways. Many insurance companies offer discounts for students who maintain a 3.0, B average, or better. Additionally, there are driver safety discounts if your young driver has a good driving record. If your student attends a driver safety course, he/she may qualify for reduced car insurance rates as well. Finally, if your new driver will not be accumulating much milage and driving on a limited basis, they may also qualify for a discount. Check with your provider to see which insurance discounts might be available for your family!
Home Insurance
If your child is attending college away from home and staying in a dorm, it is most likely that his/her belongings, such as bikes, TVs, laptops and other electronics will be covered under your home insurance policy. Most homeowners policies will cover your student's personal property in a dorm up to 10 percent (for example, $100,000 worth of personal property coverage for your home translates to $10,000 worth of coverage for your student living away). Since there are limits on how much is covered away from the home, talk to your insurance provider to be sure your particular policy has the coverage you need.  If your student is living off-campus, it is most likely that valuables will not be covered by your homeowner's policy so you may want to look into renter's insurance to cover any necessary items.
Make back-to-school more than back to the books. It's a great time to review your car and home insurance needs to be sure you are sufficiently covered. Take some time to talk to your agent to see how much you can save!