Understanding the Anatomy of an Auto Policy
January 24, 2018

Categories: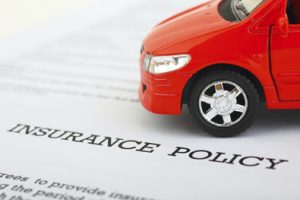 Did you ever wonder what comprises an auto policy? And have you wondered if you need everything that's offered in a policy? The following is an overview of the five different kinds of coverage that comprise auto policies. Most states require you to buy some, but not all, of these coverages. Keep in mind if you're financing a car, your lender may also have requirements. Each coverage is priced separately:
Bodily Injury Liability: 
For injuries the policyholder causes to someone else.
Medical Payments or Personal Injury Protection (PIP): 
PIP can cover medical payments, lost wages and the cost of replacing services normally performed by someone injured in an auto accident, regardless of fault.
Property Damage Liability
: For damage the policyholder caused to someone else's property.
Collision
For damage to the policyholder's car from a collision. The collision could be with another car, a light post, fire hydrant, etc.
Comprehensive: 
For damage to the policyholder's car that doesn't involve a collision with another car.
Uninsured Motorist Coverage
: Covers you as a result of an at fault accident with an uninsured driver. Underinsured motorist coverage can also be included in the auto policy. Underinsured motorist coverage comes into play when an at-fault driver has auto liability insurance, but the limit of insurance is inadequate to pay for your damages.
Find out what coverage is right for you by calling the friendly professionals at Huntingdon Insurance Company and see how much money you can save right now on automobile insurance. Call (215) 942-0616 for a FREE No Obligation Quote or contact us via email at quotes@huntingdonins.com or use the convenient web form below for a FREE quote or to answer any questions you may have.