Protect Your Dream Wedding from the Unexpected
February 13, 2018

Categories: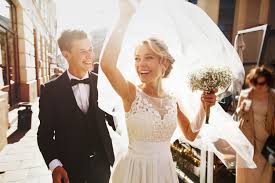 February is the month for romance — and there's no more romantic time to plan that dream winter wedding. Unfortunately, many couples shy away from planning a winter wedding for fear of money lost due to inclement weather such as a snow or ice storm. Truth is, even for weddings planned in fair-weather months, unexpected disasters can happen. Circumstances beyond a couple's control, such as vendor cancellations, injuries or illness, wedding attire issues, and gift theft among other things can derail plans and cause financial hardship. Weddings are a significant investment and that is why most couples today opt to purchase wedding insurance. Insurance can protect a wedding day investment from the unexpected — and with so many things to worry about on the Big Day, that can give a couple tremendous peace of mind. Not insuring a wedding is like buying a car and not insuring it. One of the most comprehensive insurance plans is offered by Travelers Insurance and is called the Wedding Protector Plan®. It can cover things like:
•    Cancellation or postponement
•    Additional expenses
•    Wedding photographs/video
•    Wedding gifts
•    Special jewelry
•    Lost deposits
•    Liability insurance (optional coverage)
•    Liquor liability insurance (optional coverage)
It costs surprisingly little to ensure that an unexpected wedding day disaster doesn't end up costing a fortune in damages! Some policies start at as little as  $160 depending on the amount of coverage required. For more information on Travelers Wedding Protector Plan or other insurance new couples may need, contact the friendly professionals at Huntingdon Insurance Group at 215-942-0616.