Surprising Facts You Should Know About Boat Insurance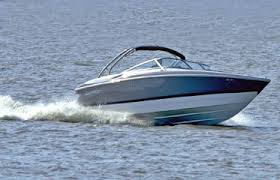 If you're a boating enthusiast, you know nothing can beat the thrill of being on the water. But are you and your loved ones sufficiently protected? And are you getting the best value for that protection? Read on to find some surprising facts you need to know before purchasing your insurance.
Agreed Value vs. Actual Cash Value – Depending on what you need from your boat insurance, you'll want to understand the difference between Agreed Value and Actual Cash Value. When you purchase Agreed Value Insurance, you agree on the value or amount received in the event of a loss. It has the advantage of letting you know exactly what you'll be getting in the event of a loss. It can however, be more costly than Actual Cash Value Insurance. With Actual Cash Value the boat is insured up to the value of the boat at the time of the loss or damage – which factors in depreciation and wear and tear. While coverage under Actual Cash Value may not be as comprehensive as in Agreed Value Insurance, the cost savings upfront may make it worth considering depending on your needs.
Seasonal Use Discounts – Most companies will only charge for the period of time, mostly in the warmer months, when the boat is in use and not charge during the "lay up" period where the vessel goes unused. However, be aware that if you decide to use the boat during the lay up period, there is no coverage in the event of a loss. Fortunately, if you want or need to use the boat during the lay up period, you can contact your insurance company and request an endorsement to the policy for temporary use of the vessel. This will ensure you're covered should you need to take the boat out during that time.
Boats Covered on Land – There are typically two places your boat will be when not in the water. That is, attached to your car or parked on your property. When you are transporting the boat attached to your vehicle, it is, in most cases, covered under that vehicle's policy. Similarly, if the vessel incurs damage while parked on your property, homeowners insurance may provide some coverage. However, in both of these cases, coverage may be limited and subject to the limits of the car and/or homeowners policy. Therefore, it is a great idea to get umbrella coverage to kick in on top of auto and homeowners coverage.
Ways to Save – The level of coverage you choose can affect the cost of your insurance but be aware there are also discounts. If you take a boating safety course, or "bundle" your boat policy with a homeowners or auto policy, you can save money on insurance. It's also important to shop around for the best rates. An independent agent can help "navigate" you in the right direction by assessing what your needs are and shop around for the best price. To find out more or for a free quote contact George Benonis or Paul Martin at Huntingdon Insurance Company at 215-942-0616.