Backyard Safety Tips to Get the Most Out of Your "Staycation"
June 21, 2017

Categories: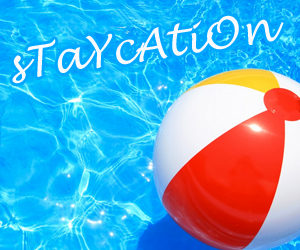 A backyard can often provide everything you might normally expect to enjoy on a vacation – without the expense or the hassle of traveling. And staycations can be even more enjoyable because you can invite friends and family to join the fun! To get the most benefit of your time at home, be sure you use these safety tips for a safe and fun summer:
Grills
– Be sure the grill is on a level surface and at least 10 feet away from the home and/or other structures.
– Never leave a grill unattended and keep children at least 3 feet away from hot areas.
– If you have a gas grill, never turn off the gas while the lid is closed as gas buildup can blow off the lid causing injuries to those close by. And be sure to completely close the valve at the source after each use.
– If using a charcoal grill and the fire needs rekindling, use dry kindling or more charcoal. Trying to rekindle with liquid fuel can cause a flash fire.
– Remember to remove grease and fat built up from grills and trays as not doing so can result in a fire on subsequent uses.
Pools
– Never leave a child unattended and ensure that no one swims alone.
– Be sure the pool area is equipped with adequate life saving gear including life preservers, a rescue hook/reaching pole and a rope with life-saving rings.
– Have secure fencing with a locked entrance surrounding the pool area and install an audible alarm to alert when someone enters the pool area unattended
– Prohibit diving unless there is an area of the pool specifically designed and clearly designated for diving
Playsets
– Secure playlets on level ground above soft material or wood chips to help prevent injuries.
– Routinely inspect the structure for loose or rusty bolts, wood rot and general sturdiness and make appropriate repairs when necessary.
– Be sure there are no openings that could trap a child's head or neck and always be sure to supervise children while using the playset.
Fire Pits
– Ensure the fire pit is in a safe area away from flammable materials and your home, deck or low-hanging tree-branches.
– Never leave the fire unattended and be sure a responsible adult is present to supervise both while the fire is lit and until it has cooled off.
– Be sure coal/wood cools completely and is disposed of in a metal container.