10 Tips for Fire Pit Safety
September 14, 2023

Categories: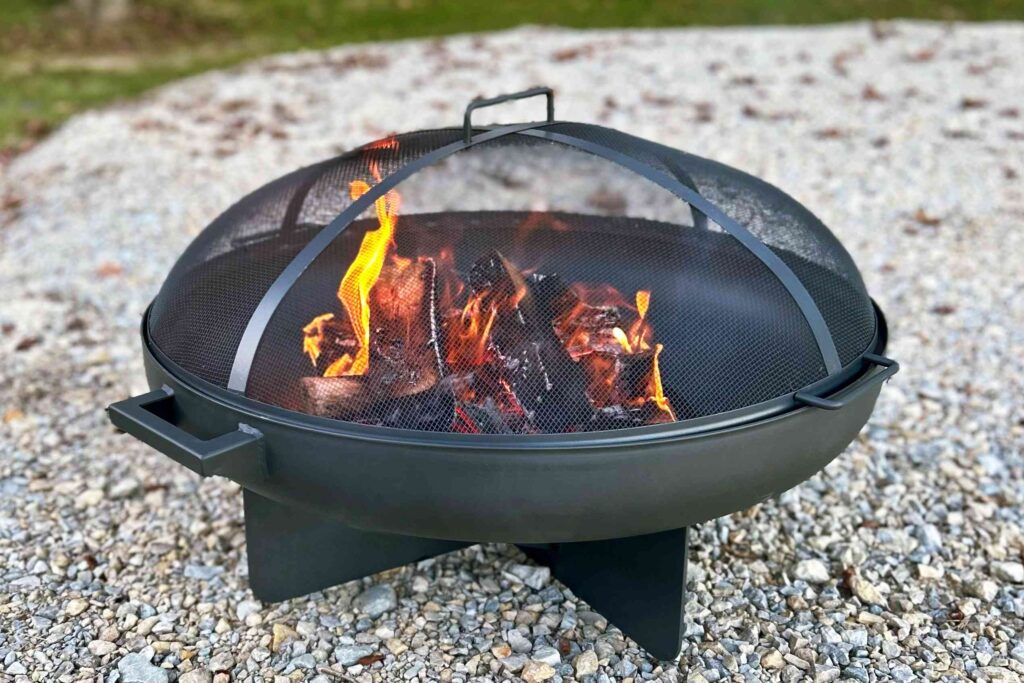 Outdoor fire pits have exploded in popularity in recent years, and with good reason – they create a cozy setting (especially for the upcoming chilly evenings!) that encourages family and friends to gather by the glowing flames and roast marshmallows, drink hot cider, or simply enjoy one-another's company. But there are also growing safety concerns as these units pose a potential fire hazard if not used properly.
Here are 10 tips to help you enjoy your outdoor fire pit safely all season long:
1) Place your pit on a level, non-flammable surface such as concrete, brick, or stone. Flying sparks can ignite surfaces such as wood decks, grass, or enclosed porches.
2) Be sure the fire pit is positioned at least 10 feet away from the house, trees, and/or any object or materials that can catch fire.
3) Use dry seasoned wood and be sure the length of the logs are no longer that 3/4 of the pit's diameter. Using a cover can help reduce sparking and popping. Additionally, soft woods such as cedar and pine tend to pop more than their harder-wood counterparts, so keep that in mind when selecting wood.
4) Check the wind direction prior to lighting the fire.
5) Never use flammable fluids such as lighter fluid or gasoline to start or relight your fire.
6) Keep a fire extinguisher, bucket of sand, or garden hose nearby for use in case of an emergency.
7) Smoke is not permitted to cross property lines so be mindful of the wind speed (and your neighbors).
8) Never leave the fire unattended. A responsible adult must be present from the time the fire is lit until all the flames have gone out.
9) Safely dispose of ashes in a metal can used solely for the purpose of ash storage. Do not discard ashes in a compost pile, paper bag, cardboard box, or anything combustible. Ashes that are 2-3 days old may appear to be safe but can still retain enough heat to ignite an unwanted fire.
10) If you live in an area of the country prone to wildfires, disclosing your fire pit may be a requirement for your homeowners policy. But in any part of the country, it is always a good idea to contact your insurance agent to see if there is any potential impact your fire pit may have on your present coverage.